By Nicole Wise for A Walk Down Memory Lane
I recently saw a SUPER cute treat bag and it was one that I thought, "This is super cute!  I need to remember this."  Of course, I didn't bookmark it, so I had no idea how to make it.  So, I sat down to try and figure it out and here's what I came up with!
First of all, gather your materials:  Two kraft lunch bags, Scissors, Petal Roller, Foam Tape, Twine or String, bag of candy, decoration or embellishment for the front of your bag, pencil or dowel covered in baker's twine.
Next, cut THREE inches off the top of one bag, and FIVE inches off the other.
Put your candy in the smaller bag and set it aside.  Next, open the taller bag, and push the bottom panel of the bag out.  Re-flatten the bag as shown.
Now, using your scissors, cut strips up to the crease where the bottom panel of the bag starts, as shown.
Now, lay your cut bag open and set your smaller bag (with the candy inside it) in the middle.
Carefully pull the strips up and gather them at the top.  Then, tie some twine or string around it.  (I had to have my hubby help with this step!)
Now, use your petal roller (you could also use a skewer) to roll  the top of each strip down.
Once all of your strips are rolled down, insert the pencil or dowel into the center of your bag and attach your decoration to the front with some foam tape.  And you are DONE!  Wasn't that easy?!  These would look great as decorations for a Halloween party and could double as a fun favor for your guests to take home!
Thanks for stopping by today!  I hope you enjoyed this project.  If you try this I'd love for you to share it on our Facebook page so we can oooh and aaah over it!  Have fun!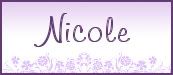 Used with permission from:  http://www.awdml.com/index.php?main_page=wordpress&p=4219