Welcome back, my crafty friends.  This weekend is an exciting time of the year; it is our first show of the 2019 calendar year for Stamp & Scrapbook Expo.  If you live close to Irving, Texas, we would love you join us for a fun-filled weekend.  Be sure to check out the dates for all of our other shows at Stamp & Scrapbook Expo.  We would love to see you come and visit us at one of our shows this year.
Today is another great day of crafting and creating on our blog.  I hope you enjoy the projects I have to share with you.  Please take some time out of your busy week and spend time doing the things you love to do.  Sit back, relax, and enjoy the projects I am going to share.
I have been hearing from many of you stating you would like to see more layouts using techniques to create a masculine layout.  This fabulous layout is a great page that could be used for any age.  It has a little bit of grunge for a masculine feel.  For some reason, it seems we use more technique work when it comes to masculine layouts.  This layout has a lot of technique work on it including fussy cutting, inking, stamping, and stenciling, but most of all, it is all about the placement of the embellishments that makes this page so unique.
I love how the title says it all: "Capture."  Never be afraid to try something different.  The more you work with different products the more creative you will become.  Let me escort you on over to A Window To My Scrapbooking World where Rachael will give you the steps needed to create this fun and masculine layout.  Have fun creating, my friends!
I recently have had so much fun playing with these fabulous outline stickers.  Don't you just love this shop girl sticker?  The micro-fine glitter paper also adds so much to the finished project.  Krazy Kreations specializes in kits and products for crafters who work with paper, altered arts, scrapbooking, and cardmaking.  Your imagination can run wild and you will have so much fun being creative!
Pull out your coloring markers and be creative and see what beautiful cards you can come up with.  This adorable paper doll was colored and fussy cut and then added to a chipboard doll to give some dimension to her card.  This can be the perfect card for any occasion just by changing up the sentiment.  The one who receives this will be over-the-top thrilled to receive such a fun and adorable card.  A handmade card means more to people than you may realize and will always be treasured.  If you haven't tried these fun outline stickers I suggest to give them a try.  They are fun, fast, and let you be very creative.
Today I am sharing a colorful and super fun DIY decor frame.  This home decor piece is packed with inspiration and will add so much to your home!  Decorating a home can be exciting and fun, but adding the final touches really adds to all your decorating.  The possibilities are endless with these super fun wood frame decorations, and it is so easy and fast to put them together
This is certainly one of those projects that I can't wait to jump in and do.  This cheerful frame will certainly add to all of the other beautiful decorations in your home.  You will love creating this!  It is the perfect project to make and have on hand; when you need a gift it will be ready to wrap and give away.  What do you say we pop on over to My Shiny Studio blog where you will find the steps and supplies you will need to create one of your own?  Be sure and visit Bea's blog to see a few more frame ideas.  I hope you have a great time creating this fun frame to add to your home.  Enjoy!
Do your kids and/or grandkids love goldfish crackers?  I know this is always a go-to snack for the little ones (and maybe even the big ones).  Why not change them up a bit and add some chocolate and sprinkles?  They will be a big hit at your house!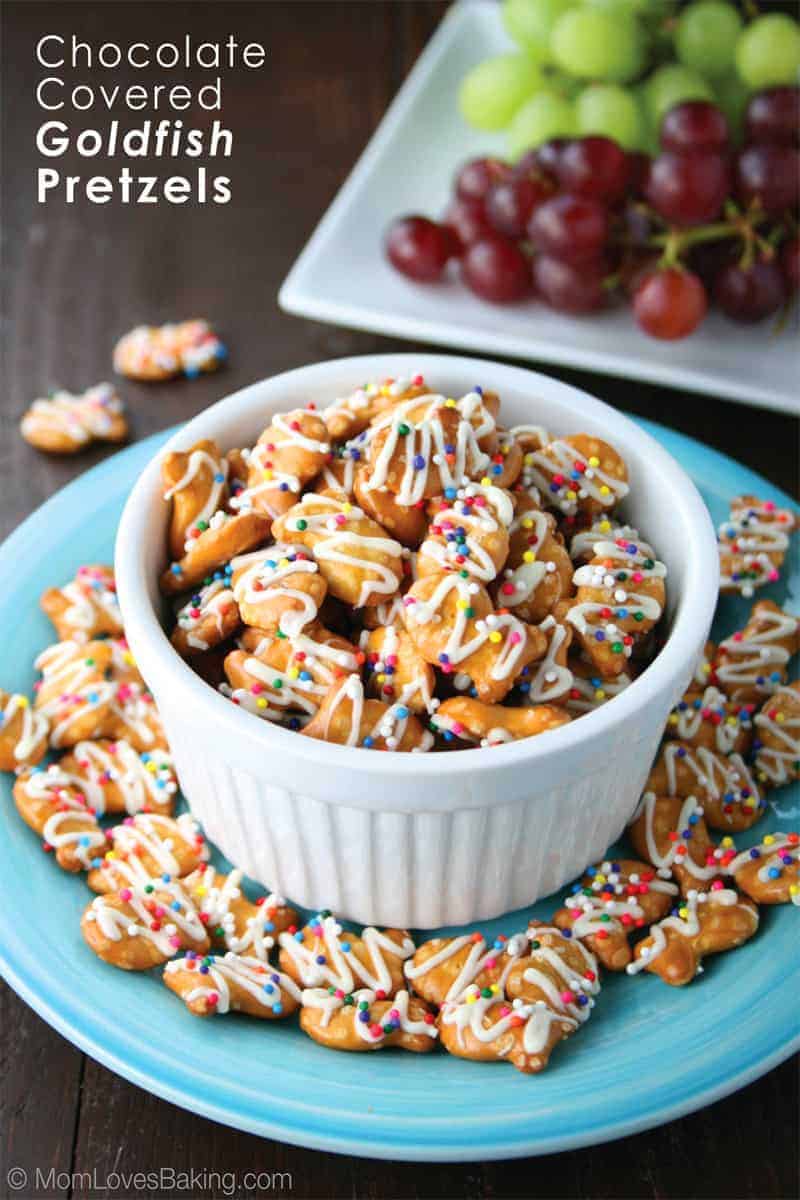 Chocolate covered goldfish are a scrumptious treat that can make any day feel special.  Your kids or grandkids will love them. 
Click here
and Lise will share her tips on just how quick these are to make.  Be sure to take the time to look at her other delicious recipes.  You won't want to leave the kitchen!
I hope you have been filled today with lots of wonderful inspiration.  I want to say thank you for joining me today, and the many Saturdays you take time to visit our blog.  It is friends like you that make life beautiful.  I am looking so forward to seeing many of you throughout the year at our Stamp & Scrapbook Expos.  Have a great weekend!
Hugs to all,
LeAnn